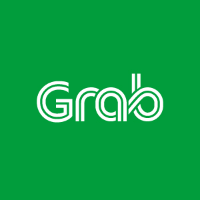 Grab Thailand
Grab is Southeast Asia's leading ride-hailing platform. We solve critical transportation challenges and make transport freedom a reality for 620 million people in Southeast Asia.
Bangkok Thailand , Thailand
Founded 2011
11-50 employees
Interested in working with this company?
Grab began as a taxi-hailing app in 2012, but has extended its product platform to include private car services (GrabCar), motorcycle taxis (GrabBike), social carpooling (GrabHitch) and last mile delivery (GrabExpress). Grab is focused on pioneering new commuting alternatives and for drivers and passengers with an emphasis on speed, safety and reliability. The Company currently offers services in Singapore, Indonesia, Philippines, Malaysia, Thailand and Vietnam.
WHAT WE DO
Grab
From today onwards, we're simply known as Grab. Why? We started out as a taxi booking app, but as time passed, we grew our services in building a fuller transport platform to serve Southeast Asia. So what does Grab mean to us? It's a promise to every passenger that we'll continue to build the transport platform that makes your lives better, providing you with safe and reliable transport options, striving to deliver 7 star service everyday. This is the new Grab. This is the freedom we promise. Hold us to it - we're not perfect but we'll do our best to deliver it. Grab On!#DrivingSEAForward
INTERESTED IN WORKING WITH THIS COMPANY?