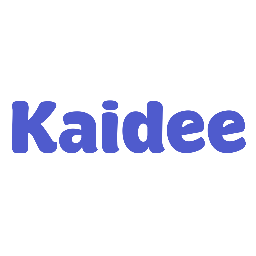 Kaidee
ของมือสองที่ไม่ใช้ ลงขายได้ที่นี่ ลงขายง่าย ใช้เลย มีคนรอซื้อเยอะ
Bangkok , Thailand
Founded 2015
51-200 employees
Interested in working with this company?
We offer a creative working space for the team to think, design, develop, and deploy. Everyday is a new lesson - that is why we stay out of the comfort zone to learn what Thai people want in order to best offer the platform to our users. Failures are what drive us to work harder to achieve our goal. We work in fast-paced environment yet a team-oriented culture. Every team member has a voice in making decisions on what best for our users. Together, we look forward to innovating and evolving. Kaidee.com is not an ordinary team and we plan to keep it that way.
WHAT WE DO
Kaidee.com
We believe that buying and selling second-hand items is useful and should be accessible to all Thai people. We are building the best team ever to make it happen.
INTERESTED IN WORKING WITH THIS COMPANY?